Who We Are
Mike Gorga is MEGCOMM's owner,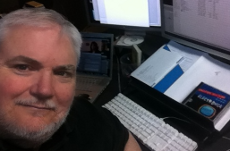 producer and CEO. Mike combines passion, talent, attention to detail, an artistic eye and experience garnered over three decades in the industry to produce projects for national, international, regional and local firms. He is a results oriented producer who stays focused on the client's need and sees the technology as tools with which to facilitate a message and a vision. A skilled director of photography, cinematographer and editor, Mike tells stories with passion and sensitivity and a clear focus on delivering projects that deliver for the client.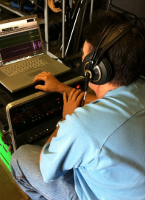 Joe D'Angelo is office manager, sound person and key grip. Joe's been with MEGCOMM for more than two decades and has been involved in projects ranging from running sound on a jazz video in our studio, to location sound on a Pacific Gas & Electric shoot in San Rafael California, to gripping a shoot atop Houston's tallest building.
Tom Mooney is studio manager, teleprompter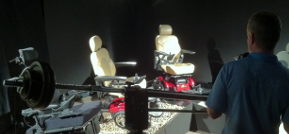 operator,editor, gaffer and photographer. Tom's history with MEGCOMM began in 1985. He has shot, edited and gripped films for clients from Boston to Birmingham as well as edited projects for a French company with roots in the Poconos.
Pola Muzyka is creative collaborator, scriptwriter, producer, director, researcher and host. How many production companies can boast a staff member with collaboration credits that include Frederico Fellini and academy award winner, Danilo Donati? Pola is a writer, producer, director, award winning author and a true multi-disciplinarian. Among her many credits, a documentary shot in India, appearances in Bonanza and many feature films. Her novel "Abducted to Kill" is an award winner and she has won awards for writing corporate projects as well. Pola has been associated with MEGCOMM for 30 years.
Joshua Muzyka is MEGCOMM's web designer and social media specialist. Joshua comes to MEGCOMM via our association with Muz Web Solutions, a design and development company born in Miami, since re-located to the Atlanta Georgia sprawl.