Non-Profit Video Production Services Wilkes-Barre PA
Non-Profit Video Production Wilkes-Barre Pennsylvania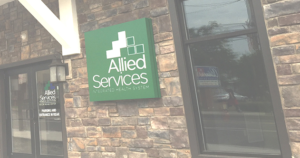 When you're in charge of raising funds for a non-profit organization you're up to no small task. With thousands of non-profit organizations in Pennsylvania alone, how do you stand out from the crowd? Your solution is video! Video marketing is the most powerful tool at any business' command, and non-profit organizations in Northeastern Pennsylvania are no exception. Organizations such as Kwanis, Rotary, and Churches, are constantly bombarded with requests to raise more money. Sadly there isn't enough to go around to every organization and your non-profit presentation needs to grab your audience's attention!The means to an excellent presentation with the highest response rate is video production! Short or medium length clips are perfect compliments to your speaking presentation or web platform, or use longer productions as a complete, no risk presentation. Video production builds trust between you and your perspective donor, is more persuasive, and conveys emotional stories far more effectively than a speaker can do alone. Megcomm Productions understands the needs of non-profit organizations and works closely with you to help you raise funds and awareness for your cause!
Effective Fund-Raising through Storytelling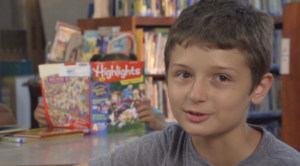 Productive fund raising addresses your audience via an emotional plea. We have found more than 95% of giving to non-profit organizations is through emotional response. Our video production services helps you capitalize on that emotional response through effectual story telling. We know your non-profit organization does what it does because you care for the people you help. Storytelling places the prospective donor in your shoes to witness the cause you're helping.
We raise awareness for the challenge you address and how your non-profit influences peoples lives. By telling a story we show non-profit donors exactly how their money could benefit others. We understand what truly motivates donors is emotional connection with the cause they support. Our video production services in Wilkes-Barre, PA bring your cause to the forefront of your competitors!
Let's Raise Awareness for Your Non-Profit!
Video production services are perfect whether you're looking to support a specific fund raising campaign or to raise year-round general funds and awareness for the services you offer. Use video to present potential levels of giving, memberships, and volunteer opportunities to be involved in.
At Megcomm we've worked with many non-profit organizations over the years and know what works and what doesn't. Contact us today online or call 570.826.9805 to talk about your fund raising goals as we help you reach them!