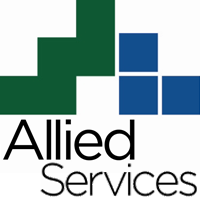 Allied Helps Nancy "Grasp" The Life She Loves
Nancy Hilliard is a speech language pathologist from Scotrun, Pennsylvania. Nancy has cerebral palsy traced back to an injury sustained at birth. For years she drove to Allentown to get the care she needed, thinking there was no other solution.
Years later she found her way to Allied Integrated Services physical therapy in Scotrun, where she made great progress. On a referral, she starting going to the Allied Outpatient Clinic in Scranton which offered much more technology with which to advance treatment.
Nancy's progress has advanced greatly. Small steps are often massive to the cerebral palsy patient and they have been huge for Nancy. She can now open cans, turn facets on and off, turn doorknobs, turn the key in the ignition on her car…she can use both hands effectively.
She has long been an adventurist and world traveler, squeezing all the zest life has to offer. Allied Integrated Services helped her GRASP the life she loves.
Nancy's Story was produced via collaboration of Allied with MLB Advertising and MEGCOMM Films of Wilkes-Barre. "It's always a privilege helping Allied and MLB tell these wonderful stories of courage and conviction", said Mike Gorga, MEGCOMM producer and director of photography. "Nancy is yet another inspiration and profile in determination", he continued.

CONTACT US FOR A FREE CONSULTATION
MEGCOMM Films is an Award-Winning corporate video, non-profit and television commercial production company serving the entire northeast.  We specialize in telling stories that help companies grow their brand, raise capital and inform and educate their workforce and customers.  Video production since 1985.