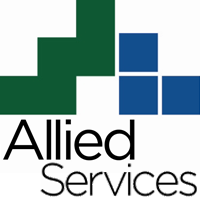 Getting You Back to the Life You Love
MEGCOMM Films partners with MLB Advertising to execute the Summer 2015 "Getting You Back to the Life You Love" TV campaign a series of 6 fifteen second spots that released in late June.  The series focused on our mutual client, Allied Services, to encourage people to get healthy and back into the life they love to live! Allied's Outpatient Rehab Centers enable people to recover faster, heal stronger, and live fuller lives by taking a comprehensive view of wellness and applying it for each unique client.
Their areas of expertise include but are not limited to: Aquatic Therapy, Cancer Rehab, Dyslexia, Restoring Balance, Amputation Rehab, Stroke & Neuro Rehab, Vocational Services, and so much more!
We're proud to serve Allied Services in Clarks Summit, Pennsylvania as they serve patients throughout Northeast PA! Their commitment to the people of the community as they help them to overcome personal challenges is an inspiration and a joy!
Visit their client website at AlliedServices.org to learn more and see success stories!