Your Off-Site/In-House Corporate Video Production Department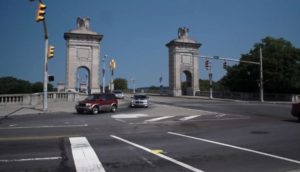 Have you ever wished you had a video department at your company? Well, we'd like to announce our new "In-House" Video Production studio program! 
If you're in Allentown Pennsylvania have a customer testimonial you'd like to shoot in Atlanta, we dispatch our regional production crew to the desired location and actually conduct the interview using Apple Computer's "FaceTime™" from our Northeastern PA studio. 
This puts a producer with 25 years experience in the interviewer chair next to the lens without spending a dime in travel expenses. Post-production & editing happens back here at our NEPA base when the footage arrives via DropBox or Fedex. This assures you're getting great content shot by a production team thats been thoroughly vetted and well known to "Your Off-Site/In-House Video Production Department" team at MEGCOMM.
Contact MEGCOMM  today for a free consultation and your company can have it's own "Off-Site/In-House Video Production Department" equipped with the latest digital cinema equipment, 2 HD editing suites, a 30×30 studio, grip truck and a production team with 25 years of experience. And check out our new solutions page above for more information!