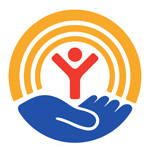 United Way of Wyoming Valley 2015 Kickoff Campaign Video
For the second consecutive year United Way of Wyoming Valley and MLB Advertising chose MEGCOMM Films to produce the non-profit's annual campaign. The 2015 kickoff video features three individuals empowered by United Way supported services who used the opportunity to improve their lives.
The video was shot at Guard Insurance, Catholic Youth Center, the Jewish Community Center camp near Harvey's Lake as well as at locations in Wilkes-Barre, Kingston and Edwardsville. MLB's A.J. Zambetti was producer/director, Mike Gorga was director of photography and camera operator and Tom Mooney was sound recordist.
The video was edited at MEGCOMM in Wilkes-Barre, in HD editing suite A.
United Way of Wyoming Valley used the video as a feature of their 2015 Kickoff event and will continue using it as an opener for continuing campaign events and on the website.
Please contribute to the United Way of Wyoming Valley.
CONTACT US FOR A FREE CONSULTATION
MEGCOMM Films is an Award-Winning corporate video, non-profit and television commercial production company serving the entire northeast.  We specialize in telling stories that help companies grow their brand, raise capital and inform and educate their workforce and customers.  Video production since 1985.