Highlights for Children works with MEGCOMM FILMS to produce State-of-the-Kid 2016, Election Edition Video Production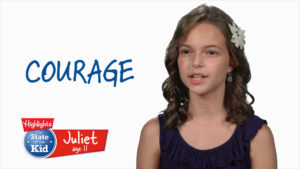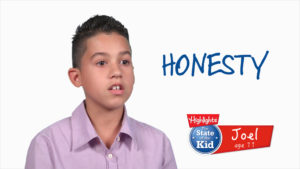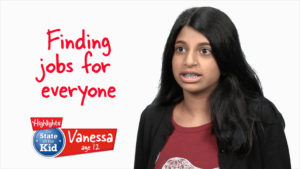 For the second year in a row MEGCOMM FILMS of Wilkes-Barre, Pennsylvania collaborated with Highlights for Children of Honesdale, Pennsylvania and Columbus, Ohio to produce the annual "State of the Kid" video production for 2016.  State-of-the-Kid is an annual national survey of children ages six to twelve that is conducted to give kids a national stage on which to share their feelings on things important to them.  The survey is in its 8th year with 2016 focusing on the presidential election and the uniqueness of the candidates, one being a woman and the other an unconventional non-politician.  
Results of the national survey are available online.  The video production offers a component that is engaging, informative and entertaining.
The theme of this years video production was the historic presidential election, and what traits a candidate for president should have.  The questions were void of partisanship and with no mention of either political party's nominee.  "We were very careful to keep it generic", said Mike Gorga, MEGCOMM producer. "  We kept it to characteristics the kids felt were important.  It did have its moments for sure as things drifted off the mark, but with appropriate editing Highlights felt it was a very successful outcome that worked well for their purpose", Gorga concluded.
Shot in MEGCOMM's Wilkes-Barre based studio, children answered questions formulated from a national survey conducted by Highlights for Children. As always their answers were diverse, interesting and humorous.
One version of the video featured children from behind "presidents-on-a-stick" delivering famous quotes from several historic presidents.
MEGCOMM's producer, Mike Gorga, was creative director and questioned the children from off-camera while Tom Mooney was camera operator. Mooney was assistant editor while Gorga was editor.  Pola Muzyka, creative collaborator worked with Gorga on production design.
The video was featured on the Highlights website leading up to Election Day.
MEGCOMM Films is an Award-Winning corporate video, non-profit and television commercial production company serving the entire northeast.  We specialize in telling stories that help companies grow their brand, raise capital and inform and educate their workforce.